Last updated November 16, 2003
Take a look at this site. No propaganda, no misleading claims about 'impartiality', and above all, no financial or political interests to taint it. The archive section consists of a topical list of news, academic and other pieces.
This is an independent web-based project to provide balanced analysis on the current violence in the Kashmir Valley, links to all types of sites on Kashmir, and an on-line bibliographic list of source material for research and writing on Kashmir. Every kind of site is included in the links. Every kind of book or article is listed in the bibliography. Any and all comments are invited.
In April 2003 I took over as owner and editor of jammukashmir.net after Alexander Evans managed the site for three years.
Jeffrey Kile
September 2003
---
Fill in the jammukashmir.net guest survey

Introductory bibliography on contemporary Kashmir

jammukashmir.net is listed on Google, SOSIG, Altavista, Yahoo, and a range of other quality search engines. It gets up to 6,000 hits a month (peak in October 2001), and generates some 10-15 e-mails a week, many of which are abusive. About 20 percent of hits come from South Asia; the rest are mostly split between the UK and US.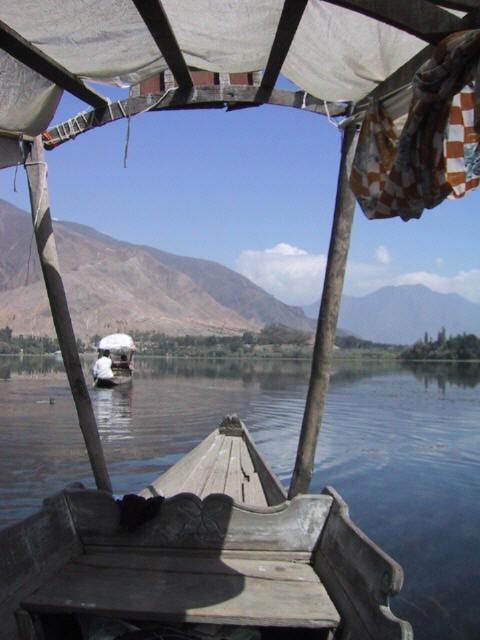 A Shikara Ride on Dal Lake (2001)
---

This site is not funded by any party to the Kashmir conflict, nor does it solicit such funds.

All comments and contributions welcome.

Last updated: November 16, 2003.